Hardbanding - Reliable and Efficient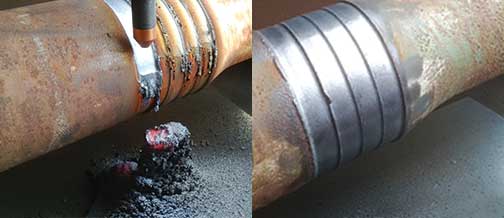 Unique to New Zealand, the innovative mobile Hardbanding service is available from Duroweld NZ. No longer do you incur expensive transport costs to get your drill pipe to a service facility – Duroweld NZ can now come to you.
In 2012, Duroweld NZ invested in a purpose-built mobile Hardbanding unit which is capable of Hardbanding 5-8 pipe/hour depending on the size. With such a quick turnaround time, drilling contractors can now have their joints serviced quickly and back down the hole, minimizing costs and downtime associated with offsite servicing.
Along with using the world's most trusted and popular Hardbanding – Duraband NC, Duroweld's Hardbanding technicians are Level 2 certified applicators having been extensively trained by Hardbanding Solutions USA.
Duroweld NZ guarantees the highest quality, combined with a quick and efficient service.